POLITICS – BREAKING NEWS – Sarah Palin to Leave TEA Party, Becomes Democrat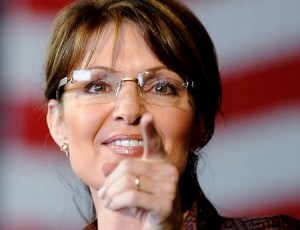 WASHINGTON DC – What can only be considered as the political shocker of the year, Sarah Palin announces today she will leave the TEA party and become a Democrat.  Palin's manager announced today she will hold a press conference at 12:00 PM from her home in Wasilla, Alaska.
Rumors have been circulating for weeks after a not-so-private argument between Palin and Republicans regarding her potential run for president in 2012.  Republicans fear a Palin run in 2012 could siphon much needed votes and hurt other Republican Candidates.  John McCain, the senator from Arizona (R) and previous presidential candidate was quoted as saying, "I wish Sarah the best… she is a smart woman and the Democrats will be lucky to have her".
As you may suspect, news organizations have been scrambling to get more information.  FOX News commentator Bill O'Reilly in a special early morning segment of the Factor interviewed Todd Palin, who applauded his wife's choice and explained "Sarah has been considering this for a while and I support her, it is the right decision for her, and the right decision for America".  O'Reilly asked Palin if he thought it would hurt his wife's bid for the presidency.  Palin replied, "Not at all, Sarah has many supporters on the left and on the right and people will follow her regardless of party affiliation".
Senators and Congressman on the Democratic side of the aisle were not a enthusiastic.  Former speaker of the House, Nancy Pelosi (D) California, questioned Palin's motives stating, "Sarah Palin has long bashed the Democrats… she will have to rebuild many of the bridges she burned".  Sen. Harry Reid (D) Nevada however was more open to the idea of Palin switching political parties saying, "Palin has a powerful following and we welcome her and her followers to the Democratic side of the aisle".
The White House has not yet responded.
Please join us live a 12:00 PM EST for the live press conference from Wasilla, Alaska.
-Lirpa Sloof
Political Reporter for WeSprout.com


WATCH PRESS CONFERENCE