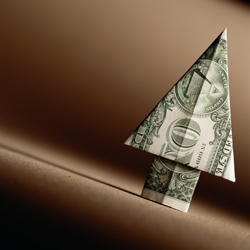 For some, the idea of starting a business while the economy is on shaky ground is just plain absurd.  However, if you look at the current conditions there is a lot to be excited about.  Lease rates are in free fall right now.  The current unemployment levels mean there are a lot of very talented people out there who maybe willing to work for considerably less.  There is a ton of great used business equipment on the market waiting to be snatched up.  Even business services like printing,  accounting, and cleaning have been dropping their rates to compete for a shrinking pool of customers.
Some analysts predict the next big wave of foreclosures are going to be in the commercial real estate sector.  This is great news for entrepreneurs who are looking to lock in long-term leases, or even better yet, buy commercial property.    Seattle office vacancy rates are at 17.7% and some areas in the south sound have reached 22.3%.  Not only can new business owners negotiate lower lease rates, but they can also take advantage of tenant improvement.  Asking commercial landlords to chip for the cost to build out the space for your specific needs is just one of the many things landlords are willing to do to fill those empty spaces.
The talent pool for potential employees is extraordinary right now.  Many of the long-term unemployed are taking basic jobs just to help pay the bills.  While these employees job description may only leverage a tiny portion of their talent, there is nothing holding you back from using their talents to the fullest potential.  Having an employee who has extensive marketing experience could help out when considering your next marketing efforts.  There are many financial analysts willing to take simple book keeping jobs.  Having the skilled set of eye looking at your books can't hurt.  The best part is, many of these employees will be glad to help out and "use their talents".  While there is plenty of opportunity for your new and talented employees to help you, it might be a great idea to reward them as well.  I good-hearted gesture and show of appreciation will pay dividends for years to come.
From restaurants to Internet companies, there is a lot of great used equipment to be purchased for pennies on the dollar.  Eric Stoltz, owner of Coach and Willies restaurant in Phoenix is considering opening a new restaurant in Chandler.  "There is a ton of used restaurant equipment around… walk-in coolers, Viking stoves, plates, silverware, it just insane", he exclaims.  Stoltz cited equipment and lease costs as his biggest motivation for opening a second store.  Restaurants are not the only industry being flooded with good used equipment.  Computer network equipment, office furniture, copiers, and more are all flooding the markets.  This means that virtually all businesses can go bargain shopping and take advantage of the used overstock.
Many businesses like printing companies, cleaning companies and other B2B service companies have been feeling the pressure.   Many of their clients have reduced demand, stopped buying services, or the businesses have failed altogether.   This has forced most of them to drop their prices or offer special deals in order to keep revenues coming in.  While prices will not stay low forever, taking advantage of lower costs now can only benefit you in the long-term.
While many wanna-be business owners only see the doom and gloom of the markets, if they take a closer look, they may see an opportunity of a lifetime.  Trying to time the bottom of the economic crash may be difficult, one thing is true, the costs of starting a business have gone down considerably.  My best advice, shop around and negotiate aggressively, it can only help you!!!