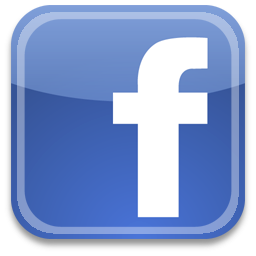 Back in business school at Arizona State University, my entrepreneurship professors continually lectured us about the strategies new business owners must use to attract their first clients.  Among the top strategies were to go to friends, family, and colleagues.   After all, these individuals will tend to be strongest advocates… note, I did say "tend".  In all seriousness, there is  no stronger form of word-of-mouth advertising than a parent bragging about how great  and brave their child is for starting a new business.  Assuming your friends and colleagues are feel the same, it doesn't take a genius to figure out the fact Facebook may be the perfect place to launch your business!!!
Announce Your Grand Opening on Facebook
Whether this is your first business or fiftieth, announcing your grand opening on Facebook is simply a "Must do"!  After all the price is right… basically your time needed to crank out 250 words or less!  Most importantly, Facebook is viral in nature.  Meaning you may have 250 friends, that could in an ideal world pass it on to 250 of there friends and so on!  Don't get me wrong, you will never have a 100% pass along rate and 100% conversion, but even 1 referral about your Grand Opening announcement is a pretty good return on investment for 5 minutes of work!
Test Your Ideas on Facebook
Many companies spend hundreds of thousands of dollars conducting marketing analysis to determine how people feel about their product or service.  While you may not get the most unbiased opinions on Facebook, you do have an audience willing to give you some feedback.  It is up to you to determine how skewed it will be… and be honest with yourself, when your grandmother tells you it is "the best idea ever".  Better yet, some people may be willing to give you ideas on how to improve your product or service.  There are some caveats however.  It is probably not a good idea to release trade secrets, proprietary knowledge, or other competitive advantages you may have for the world to see!  In the end, using Facebook to test your ideas has far too many advantages to discount.
Openly Ask for Referrals on Facebook!
"Ask and you shall receive" is a surprisingly powerful mindset to have.  All too often new entrepreneurs feel shy or are not comfortable with the idea of blatantly asking for referrals.  The good news is Facebook is a great way to develop your are of asking for a referral.  To sweeten the deal you may offer a discount to friends who refer you to others by giving them a 10 – 25% should they want to buy your product or service.  Again, Facebook will help you leverage the positive word-of-mouth advertising that will come through friends and family.
Showcase Your Products and Services on Facebook
Facebook gives you the ability to set up albums and display photographs.  Well why not display photos of your products, services,  or events your new start-up participated in?  We have dozens of clients and friends who do just that!  Janna Wemmer, from Secret Stash Sea Salt posts pictures of people who use their salts in recipes as well as pictures of her booths in farmers markets, food shows, and more.  In the end, your friends and family will love to see you in the process of growing your business and giving them and extra reminder of what you do or sell will only serve to grow your business.
Conclusion
Facebook will not put your company on the  Fortune 500, however it will put it in front of some of your most ardent supporters.  However you will find most Fortune 500 companies now have a Facebook page.  The power of this website is undeniable.  In addition, the viral nature of Facebook could put your company in front of exponentially more potential clients.  Lastly, every business start up professor, business consultant, and business strategist will tell you to contact and promote your product to your friends, family, and colleagues… basically everyone you have already likely included in your Facebook account.