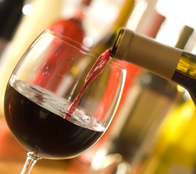 A bill currently being lobbied for in congress could have a dramatic effect on Washington winemakers.  The bill being proposed by several wholesale distributor lobbies would give states the right to restrict alcohol products from other states.  The bill could result in the restricting of direct shipment to consumers by wineries.  This would turn back a decades worth of work by the wine lobbies which gave the wineries the right to ship directly to consumers in other states.
Small wineries are the most vulnerable.  With few to no distribution channels and the need to self-promote, direct-to-consumer shipping is the lifeblood of these small businesses.  When you consider the fact that half of all wine sold by many wineries goes directly to members of their wine clubs, it becomes easy to imagine the results in an already shaky economy.   The proverbial nail in the coffin ironically could come when the winemakers are lucky enough to get a distributor to market their wines.  Distributors will negotiate heavily for the lowest price and wine makers will feel pressure to drop their prices now that an entire revenue stream has been eliminated with the proposed laws.
Direct-to-consumer shipping is a win-win for both winemakers and consumers.  It gives the winemakers the profits they need to grow and it gives consumers the ability to buy quality wine for less than they would be able to get it for on the store shelves.