Restaurants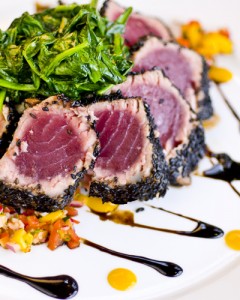 Restaurant Marketing, Business Development, Online Training
WeSprout Solutions has developed a complete suite of restaurant business growth solutions and has become a leader in the food and beverage industry.  We possess both operational and business growth expertise and have consistently helped our clients realize strong revenue growth and profitability.  Our online training programs will give both the front of the house and back of the house the information and skills they need not only to do their jobs, but to help your operation generate revenue , increase guest satisfaction, and realize higher return on investments.  We provide the best in marketing solutions and have a long track-record of measurable success.  From website design to online training and wine training to alcohol safety training we will maximize your profitability and success.
Our restaurant internet marketing strategies will put your establishment in front of thousands of clients per month looking for the food, beverages, or entertainment you offer.  We have helped turn failing companies around as well has launch new concepts.  Each and every time the results are the same, increased traffic,  increased revenues, and increased success.
Restaurant Services Include:
When a new restaurateur opens the restaurant of their dreams, they have to overcome many obstacles. Licenses, staffing, product, menus, china and list goes on and on. One of the things that is most difficult to overcome is statistics and all of the people, friends and family alike, that like to remind the business owner of how often new restaurants don't make it to be old restaurants. WeSprout Solutions wants to help the business owner to not become a statistic. So many restaurant owners have no idea what they are getting themselves into, they have always dreamed of owning their own place and have the means to open the doors but not necessarily have the expertise to make it a success. The leaders of WeSprout Solutions know the ins and outs of the industry and can guide the Owners, Managers, and Staff to realize their dream through web design and development, training, and product knowledge.

The most important tool a business has today is the website. It is your online business card. It should tell a potential client all they need to know about the establishment without overwhelming them. When searching for a place to eat online the competition if fierce. You have only a few clicks to get and keep the clients attention. A compelling and concise design with enough information on the homepage to keep them their and make them want to move into the meat and potatoes of the site. But it isn't only to look and feel of the site that is important. When you are in a large market it presents other challenges. One of them is to be found, it is almost like finding a needle in a haystack. WeSprout Solutions Web Development Department specializes in Search Engine Optimization. They help make your site attractive to search engines. In an Industry where your success hinges on the amount of seats that are filled every night, having a site that is easily searched is paramount to realizing your goals and increasing your bottom line.

In a world where people check their Facebook more often than their email, one of the most powerful marketing tools at a business owners disposal is Social Media. Our Social Media Consultants can monitor your Facebook, Twitter, LinkedIn, and Yelp accounts to keep your pages updated and fresh in the minds of those people following your business. When you spend money to place an ad in a newspaper or magazine, you have no clear return on investment. When you use Social Media, you can see how many people are following you, engage fans personally, even offer specials for followers on your slower nights. Those are among the many advantages of having someone dedicated to your online marketing needs. WeSprout Solutions has a proven track record of Social Media success our restaurants and bars have pages that are followed by hundreds of fans, resulting revenue and growth.

Customer Service in a restaurant begins well before the guest walks through the door. Having a website that is compelling and approachable, having a friendly voice on the phone when a reservation is being made. It all translates to customer service. In some minds the only thing that comes to mind when they hear the words, "customer service" they think of long lines, being on hold for an hour, or someone who only hears problems and could care less if there is a solution. Customer service in a restaurant isn't about solving problems, its about guest service. Each person who dines in your establishment should feel like they are in your home. Let's face it, if you work in food and beverage, you probably feel like your work is your home and your co-workers are like your family. Teaching camaraderie is up to you but teaching your employees the finer points of hospitality can be left up to WeSprout Solutions. We have over 25 years of industry experience to related to food and beverage. We have training programs to fit your style of dining and image you wish to portray to your guests. Each restaurant and staff is different and with our online, in-house, and remote training can take your customer service to guest service.

Restaurant Staff Training

When you own a restaurant you have a dream. Your dream is of beautiful plates coming out of the kitchen, smiling servers, fast bartenders, efficient bussers, gracious hosts, Managers greeting each table, ensuring their meal is the best they've ever had. But more often than not the dream isn't the reality. Ask any diner, there are places they love but just can't go back because the service is terrible. Poor service can be the hardest obstacle to overcome. That is where WeSprout Solutions come in, our training program can turn around any staff but only with the positive attitude of Management and Ownership. Our training begins with a restaurant assessment. We go in as diners to gauge the competency of the staff and management. We then develop a program that fits the needs of the restaurant. Then a meeting of you, your staff and management will determine your goals. A program is developed to make your staff a reflection of those goals. Our programs include one-on-one staff training, group training, product knowledge classes and online testing. When the initial training is complete your trainers can use our online resources for training new staff.

Restaurant Wine Training

If you like wine even a little, it makes you cringe to see an untrained server open a bottle of wine. Wine training is more than repeating tasting notes. It is about learning about proper wine service, geography, wine pairing and those all important tasting notes can't be forgotten. Proper training in wine is the difference between a $40 bottle and a $60 bottle, an $80 and $120 bottle of wine, if not more. Someone who knows the list can make an informed decision for the diner and take the dinner from just delicious to outstanding. A guest doesn't want to be told to order the most expensive bottle when they ask their server for advice. They want a bottle that will enhance the meal they've chosen and within the budget they've stated, and a well trained student will be able to fulfill all of those. WeSprout Solutions can train your staff in the art of serving wine while teaching them techniques to increase ticket averages and most importantly make the guest happy.

Restaurant Beer Training

To many, beer is just as simple as a long neck bottle. But to the people who take it seriously, it is like a nectar. Full of bouquet and herbs and flowers. Training your staff in the intricate beverage we have been drinking since Ancient Sumer can be money in your pocket. The trend set by the Wine dinner has blossomed into Beer tasting dinners even Cocktail pairing dinners. Having a buyer that can put together a unique and interesting Beer menu is worth their weight in hops. But all that talent is wasted if the beer won't sell. The easiest way to sell a product is to have a knowledgeable staff to promote it. Suggesting is selling, after all. WeSprout Solutions believes in well-rounded employees. We believe that if your staff is properly trained nothing will stop your business from reaching the goals set for it and making you and your staff the profits you want to see at the end of every month. We have opportunities online, in-house, and continuing education.

Restaurant Alcohol and Spirits Training

When a patron at your bar orders a cocktail, how many times do your employees ask what brand of liquor they would like? If you answered never or once in a while, your staff needs training in Cocktail and Spirits. Up-selling is an easy way to bring extra revenue into your establishment with no repeat out of pocket costs. A well trained server or bartender knows up-selling is an easy way to increase ticket averages and in turn, increase tips. WeSprout Solutions has a training system that will the a team member all they ever wanted to know about spirits and cocktails. It is an interactive program that can provide your staff with the flavor profile and history of your stock and give recipes for cocktails made with the product. With our training program your bar can be the moneymaker you always hoped it would be.

Restaurant Online Training

Training is often the most expensive aspect of a restaurant, but sometimes turn over is high because of poor training. We cut those costs by giving your trainers and trainees online testing and training. Trainees are able to study and take all tests at home, before they get to work. This gives the trainer a place to start. They know what the trainee scores on the test before they begin the shift and the strengths and weaknesses of their charge. It also saves labor costs because the trainee isn't wasting time on the clock by taking a test. The Managers and/or Owners are sent the results of each test to determine the ability of their staff. When a server is properly trained they are confident in their ability to service the guest and that results to higher check averages and can make a first time diner a regular customer.

Restaurant Food Photography

The old adage, we eat with our eyes is true. Go to the website of any successful restaurant, the pictures are beautiful. They make you want to run to the door and beg for a table. What is the point of spending money for a great website and putting up photos you took with your camera phone (it really happens)? Your chef puts their heart and soul into the plates that come out of the kitchen, should the photography reflect that passion? The deciding factor for some people when looking at a restaurant site is not only the menu but how it is represented. WeSprout Solutions photographers and food stylists love food and want it to look just as delicious as it tastes. Our goal is to make people see the photo, close their eyes, imagine how great it tastes, pick up the photo and make a reservation.

Restaurant Videography

The day of the Chef being a hidden entity in the back of the restaurant, lurking in the bowels of the kitchen is over. They are no longer the hard living reprobate. They are finally recognized for the talent they have and they're getting the respect they deserve. The celebrity Chef is one who is sought after for not only their resume but the people skills that they bring to the table. If the Chef and his art is the reason for people to come to your restaurant, you should capitalize on his or her celebrity. Video is an easy and affordable way to do so. A short instructional video or cooking demo to post on your site can be useful in many ways. Giving the public a chance to see a Chef in action is always a treat. A personable Chef can help your business as much as a great wine list. The video gives them a chance to get to know who is cooking their food and maybe pick up some tips along the way. Traffic to your site will increase, to see if new demos or videos have been posted. In turn, it will drive people to your business, maybe just to have the dish they saw in the video!
Our Clients Include:
Alfy's Pizza
Allium – By Chef Lisa Nakamura
Brix Wine Bar
Coach and Willies
Dubliner Pub
Fire Creek Grill
Orrapin Thai Restaurant
Opal Bistro
Qube
Stella Caffe
The Islander
White Chocolate Grill
Wilde Rover